From making insinuations about his predecessor's country of his birth to accusing him of wiretapping his phone, Trump has certainly made an adversary of the 59-year-old former president, Barack Obama. With the 2020 US election around the corner, Mr. Obama is looking to get even by advocating for his former Vice-President, Joe Biden.
Nearly 15 months into his presidential campaign, Joe Biden has built up a sizeable team of more than 2000 analysts and advisors to help him craft a comprehensive agenda for the November 2020 presidential elections. Foreign Policy magazine reports that the team now includes top experts in the areas of foreign policy, national security, race relations and healthcare drawn from industry, academia and the large pool of former US bureaucrats. If his performance in the primaries is any indication, Biden's stance on matters ranging from abortion to immigration is resonating with Americans. Accepting the Democratic Party nomination for president, he vowed to "serve all Americans" and "stand with our friends and allies".
Joe Biden has built up a sizeable team of more than 2000 analysts and advisors to help him craft a comprehensive agenda for the elections.
He is now well ahead of his rival, Donald Trump, with Morning Consult, a poll tracking platform, giving Biden a ten-point lead. His choice of Kamala Harris as his running mate could see a groundswell of popular support for his campaign among minority communities, especially Hispanics and Blacks. However, Biden's biggest ally in the fight against Trump is a former president who is an ardent critic of Trump and with whom he is sure to have past scores to settle.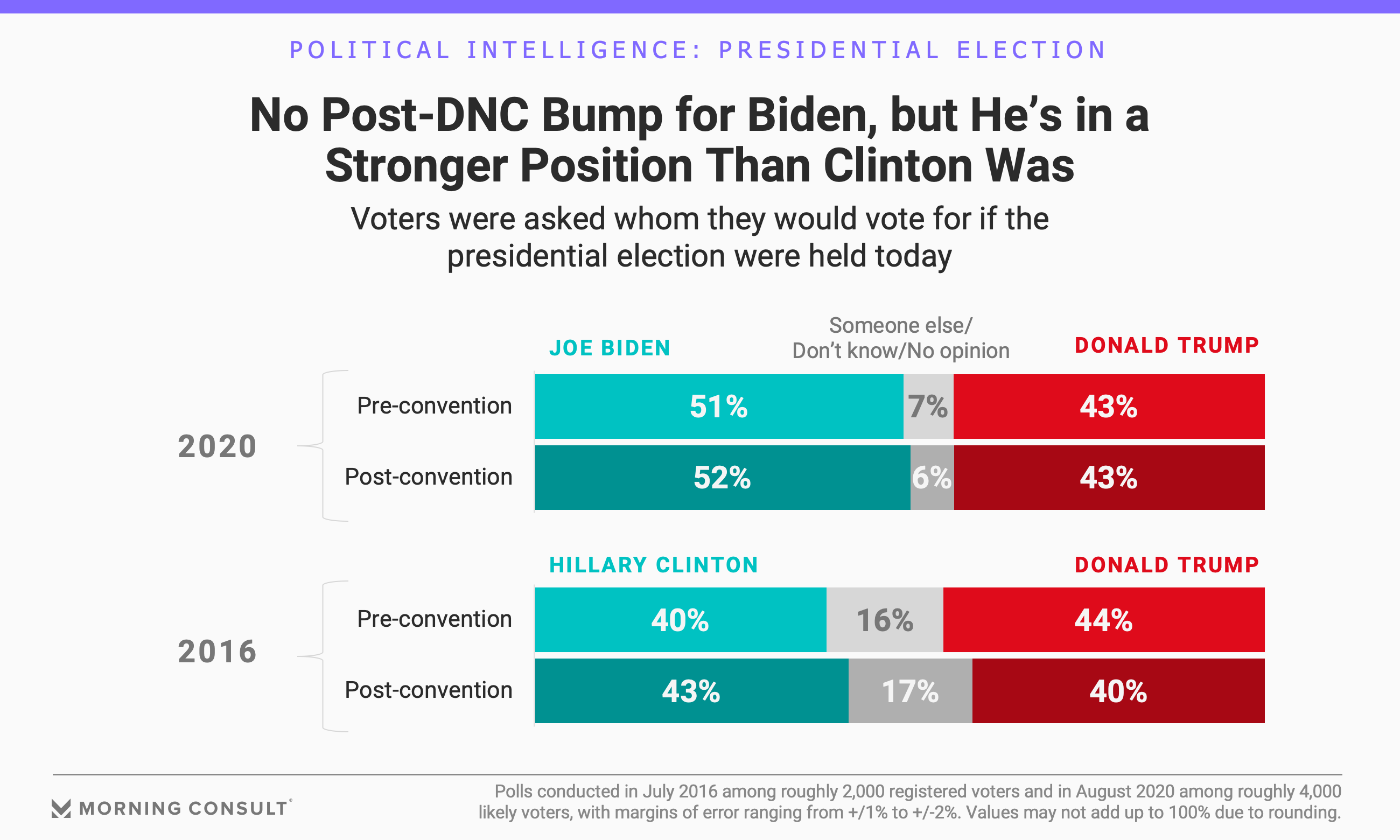 Trump-Obama: a study in contrast
Obama has made no bones about his dislike for Trump. He clarified that it was not just the latter's contentious positions on matters of national and global importance that were to blame. Speaking with reporters in August 2016, Obama unequivocally denounced Trump as being "unfit for the presidency" even as the latter was still in the running for the Republican nomination.
Obama has made no bones about his dislike for Trump, even calling him "unfit for the presidency" back in 2016.
Though he had disagreed with his Republican rivals in the past, Trump's incendiary comments were too close for comfort on more than one occasion for Obama. One of his harshest rebukes came when Trump disparaged the parents of a slain US soldier of Muslim heritage after the father had delivered a speech critical of him at the Democratic National Convention held in July that year. "What does this say about your party that this is your standard-bearer?" Obama had derisively asked Republican leaders at the time.
Watch: Khizr Khan responds to Trump's comments about his loyalty to America
Trump may have been waiting for the right opportunity to get even. In a January 2020 speech, Trump blamed his predecessor for Iran's alleged hostility towards America which "substantially increased after the foolish Iran nuclear deal was signed in 2013, and they were given $150 billion, not to mention $1.8 billion in cash." He went on to say that the Iranian counter-strike, following the killing of Gen. Soleimani was "paid for with the funds made available by the last administration."
Then there was the infamous birther theory spun by Republican mouthpieces which branded Obama a foreign-born naturalized US citizen. They claimed that Obama had, in fact, been born in Kenya and was therefore not eligible to run for office. Trump amplified the rhetoric for political gain, claiming that Obama had "spent millions of dollars trying to get away from the issue". It was not until Obama released a copy of his birth certificate in 2011 that the controversy finally died down.
Watch: Trump defiant about stoking the malicious birther theory against Obama
Obama's chance to set the record straight
Obama has made available his substantial clout and experience to support the Biden campaign. Biden's long political career of over 47 years will, no doubt, stand him in good stead. However, Biden's inability to relate to the aspirations of the younger voter base is seen as a cause for concern in the Democrat camp. This is where Obama's effortless charisma could help Biden. In his speech at the Democratic National Convention (DNC), Obama asked America's youth to "embrace your own responsibility as citizens to make sure that the basic tenets of our democracy endure".
Former first lady, Michelle Obama is also lending her voice to the Biden campaign. In her opening address at the DNC, she warned that the country's interests had been severely compromised during Trump's four years in power. Indeed, Trump has taken a special interest in scrapping most Obama-era policies ranging from healthcare to the nuclear deal with Iran. Trump has overturned strictures on the sale of military hardware to countries like Saudi Arabia and walked out of the long-standing Intermediate Range Nuclear Forces (INF) treaty with Russia in 2019. Closer home, Trump has done away with environmental and wage protection policies introduced by Obama.
Trump has taken a special interest in scrapping most Obama-era policies ranging from healthcare to the nuclear deal with Iran.
More importantly, Obama has lashed out at Trump more than once over the latter's handling of the coronavirus crisis. He called the early US response to the fast spreading pandemic an "absolute chaotic disaster." The massive death toll in the US is perhaps Trump's greatest failure in his four years in government which Obama and Biden will continue targeting him on. Though Trump bristles with rage every time someone has something critical to say, there is little he can do to retaliate against an ex-president who enjoys a great deal of respect and admiration, both at home and abroad.
Will Obama succeed where Bill Clinton failed?
Bill Clinton's charisma did nothing to get voters to vote for Hillary Clinton in 2016. His ability to convert critics into allies would have been a great asset for Biden's campaign but for Clinton's advancing years. Obama again enjoys a great rapport with voters across the country. That Biden was his second-in-command will not be quickly forgotten by voters. Some Americans voting in his favor will be largely doing out of a lack of an alternative more than any real resonance with the Biden manifesto.
Before you go
Poll: Would Obama beat Trump if he were allowed a third term?
The 'Kamala Harris Effect' On Joe Biden's India Policy — What Experts Expect
Alexandria Ocasio-Cortez To Kamala Harris — Sexism Selects Targets In Pre-Election US Politics
Trump Or Biden? — Simplifying The Election Clutter For The American Voter
More Vijay Mallyas And Kingfishers In The Offing As Panic Looms Large Across Airlines Globally
Will American Voters Buy Into Biden's China Policy Amidst Pandemic Backlash?
How American, Russian And French Fighter Jets Have Shaped The History Of Power Dynamics In South Asia
Kamala Harris May Not Be The Ideal Vice President But She Definitely Suits Joe Biden
Hillary's Loss And History Of Election Runner-Ups Foretell Trump's Political Fate
Economics 101: From Pandemic Management To Climate Change