Lovely is a smart wearable device for couples that fits around the penis and tracks everything. It measures the duration of your lovemaking session to the g-force of your thrusts to the intensity of intercourse.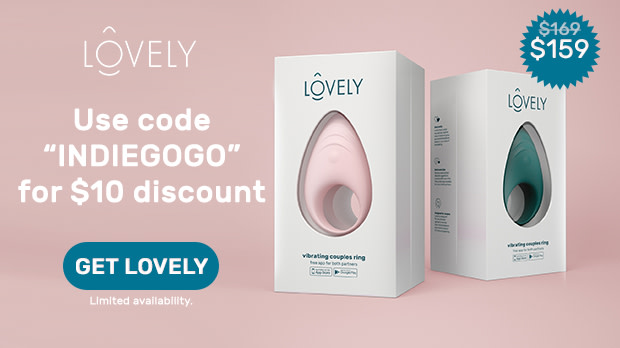 Wearable devices are becoming more and more common and users are able to incorporate their smartphones with fitness trackers. Indiegogo wearable devices ensure that you are minutes away from your intimate moments.
Wear Lovely devices during sex
Get Lovely suggestions after sex
And, have even better sex next time
Lovely devices offer free Worldwide shipping and sells at $169.
Besides, Lovely knows what you and your partner enjoy and suggests new positions, stimulation techniques, and sex-related ideas. Use this device for even better sex next time!
---
Video: Tutorial about the wearable device called Lovely
---
---
Lovely smart devices are for both men and women
Lovely smart sex devices vibrate providing clitoral stimulation in women. It slows down blood circulation in erectile nerves and tissues leading to an enhanced and longer-lasting erection.
---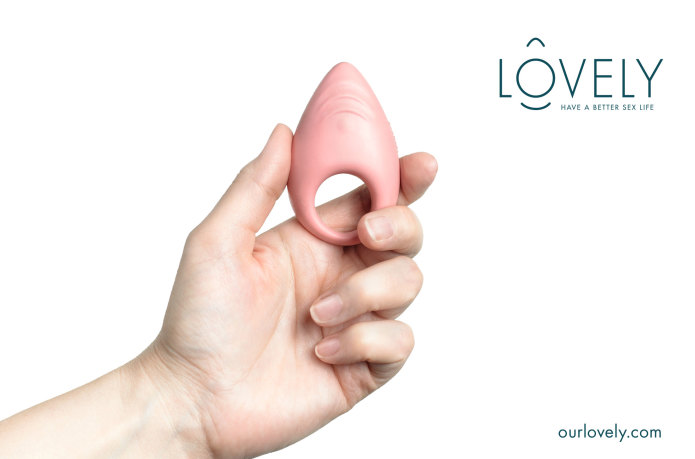 ---
You can also browse through their app for personalised sex ideas and suggestions to enjoy sex more each time. And you can also connect with their world-class certified sex educators to seek advice on relationships, dating, pleasure, sex toys and more for $29.99 per month.
---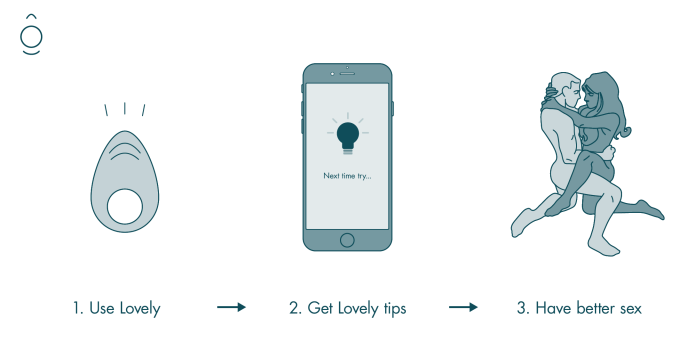 ---
Wear Lovely During Sex
Therefore, Lovely sex devices come in one size for all as it is very flexible and stretchy. It sits perfectly on the penis and stimulates your penis, collects data about your lovemaking session and gets more results about your style of making love.
---
---
The silicone band ring syncs to your smartphone via Bluetooth, and its battery lasts up to 7 hours without vibration and 2 hours with. When Lovely's battery drains down, just place it in its wireless charging pod to charge it up.

Explore your Lovely desires
In addition, the Lovely App enables you and your partner to explore your desires that will be sent to you through a feedback system every time after sex. It will respond to you by a list of personalized sex-related ideas to explore your sexual wellbeing.
---
---
And the best thing about the app and the device is that it not only works for straight people but also for homosexual gay couples.
---
Forget Kellogg's: there's now a sex cereal available in supermarkets
The World's First Vagina Museum In London- Next Is India?
---