Move over Kellogg's, World's first breakfast granola sex cereal has hit the supermarket shelves and its a rage.
---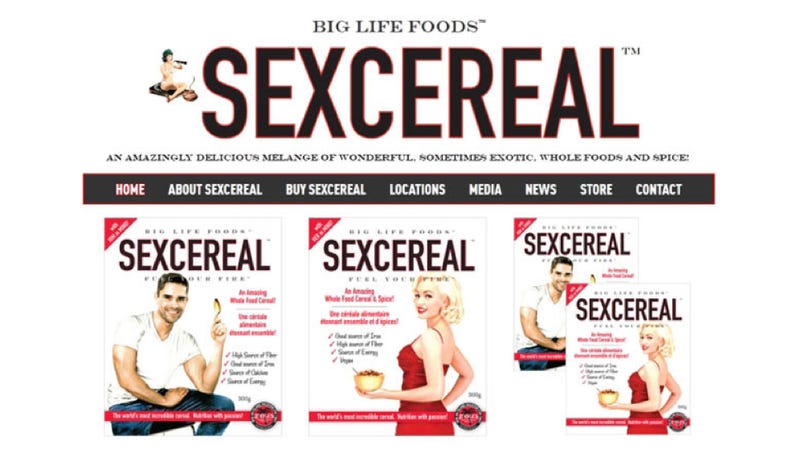 ---
Spice Up Your Sex Life With Sex Cereal
The breakfast granola sex cereal is on the rise with the first gender-based wholefood. The packet comes in two variants– For Her and For Him, is said to stimulate sexual arouses.
The sex cereal is a libido-boosting cereal.
Presenting itself as the World's first all-natural, genetically modified organism-free (GMO-free) cereal, the sex cereal aims at bettering sexual health for men and women.
A New Breakfast Granola, Sex Cereal Reignites Passion
According to the website, the new breakfast granola– sex cereal for males amps up testosterone and energy levels.
---
---
Meanwhile, the sex cereal for females balances hormones and creates a desire in mind.
---
---
Furthermore, the new sex cereal boosts sex drive and gives a whole new meaning to breakfast in bed.
The sex cereal is currently available in Canada.
The product is created by Peter Ehrlich, a Toronto-based entrepreneur. Quoting a website, Peter said, the results are not instant.
In fact, it is not like if you have a bowl of this cereal and you're going to get an erection in 20 minutes, he explained.
---
---
Especially, Peter hired a set of nutritionists to create a passion-inducing formula.
A mashup of bee pollen, black sesame, blueberries, and pumpkin seeds assures to boost men's performance in the bed.
And for women, ingredients include a combination of ginger, sunflower seeds, almonds, and flax seeds inducing the same effect.
Sex Cereal is priced at $13 a 300-gram bag
Additionally, much of Sex Cereal's charm lies in innuendo-heavy branding.
---
What is Deepfake Porn & How It Is Taking Over The Porn Industry?
---