The Crown Season 4 is facing the heat even before it's release on Netflix. The Crown is currently shooting season 4 of the royal historical drama but is in jeopardy because of Queen Elizabeth II. Meanwhile, Season 3 became available for viewing on Netflix on November 17, 2019.
---
---
[SPOILER]
So far we have seen that the Crown's Season 3 depicts the time period between 1964 and 1977. Events shown include the unveiling of the Queen's art adviser Sir Anthony Blunt as a Soviet spy. The Crown is a period drama series about the reign of Queen Elizabeth II.
---
---
It is based on an award-winning play 'The Audience'.
Claire Foy essays the role of Queen Elizabeth II. Other lead actors are Matt Smith, Vanessa Kirby, Eileen Atkins, Jeremy Northam, Victoria Hamilton, Ben Miles, Greg Wise, Jared Harris, John Lithgow, Alex Jennings, and Lia Williams.
---
---
Margaret Thatcher & The Crown Controversy
Gillian Anderson plays Margaret Thatcher in The Crown Season 4. However, there is much air about Margaret Thatcher's role projected by Gillian in the series.
Margaret Thatcher was Great Britain's first female prime minister.
The Royal family, especially the Queen has displayed her great displeasure the way Margaret Thatcher's life on the lavish drama series has been projected.
---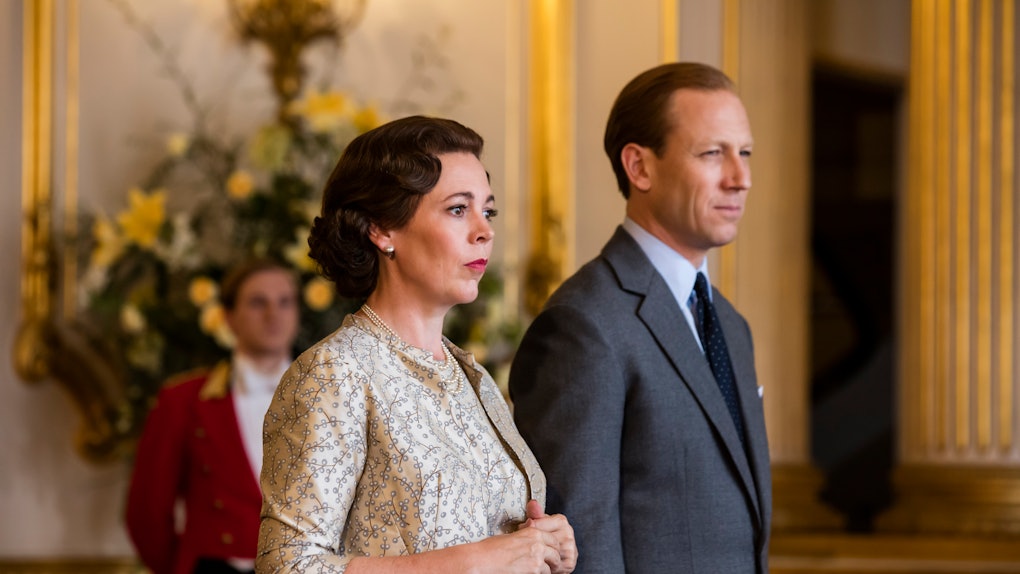 ---
The show and its directors, especially the producers are facing harsh unacceptance from the Royal Family for depicting Margaret Thatcher's life in the wrong light.
The Queen's staff alleges the show producers are distorting facts from the History and this could cause huge damage to the show.
---
---
The Crown has also depicted a scene wherein Margaret Thatcher overdoses on medicines at a time when she was battling emotional distress in her life. This indicates the Crown Season 4 is in jeopardy.
The Princess of Wales: Princess Diana
Another reason knowing the Crown Season 4 is in jeopardy is the Princess Diana link.
---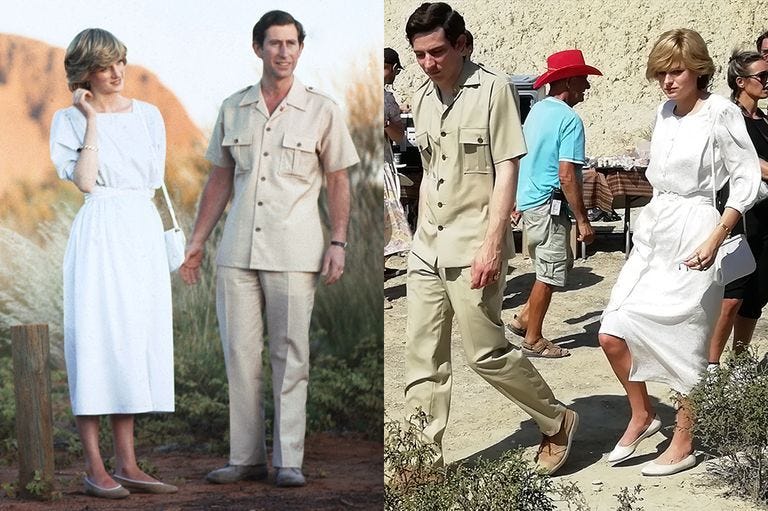 ---
The fans are awaiting Princess Diana's introduction to the show. However, it will be season 4 that will largely focus on her life and dig deeper into her personal details. Meanwhile, the Royal Family is skeptical about this part of the show.
Actress Emma Corrin will play the role of Princess Diana.
---
---
The Royal Family disapproves of any fact about Princess Diana to come out in public. Perhaps, Princess Diana was one of the most famous members of the Royal Family.
In fact, the filming of season 4 has stalled as it still awaits clearances and approvals for its scenes from the Queen
About The Show
The original Netflix-original drama entails the life of Queen Elizabeth II (Claire Foy) from the 1940s to now. As the decades pass by, personal intrigues, romances, and political rivalries take place that played a major role in shaping the events of the late 20th century.
---
---
'Brooklyn Nine-Nine' Renewed For Season 8 And People Are Still Thinking What Happened With Jake And Amy In Season 7
Spoiler Alert: Marvel's Runaways Season 3 May Have a Major Doctor Strange Link
---